By Heidi Schwartz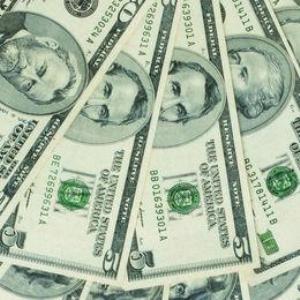 Published in the July 2004 issue of Today's Facility Manager
The facility management profession has evolved a great deal over the past decade. No longer limited to the ambiguous realm of office managers, plant engineers, or staff technicians, the field now positions itself as part of the strategic fabric of the organization.
Consequently, several significant factors play a role in the current salary trends for facility professionals. Essential to the analysis, however, is an explanation of the common titles associated with this field. [Except where noted, the following definitions come from the Bureau of Labor Statistics, U.S. Department of Labor, Occupational Outlook Handbook, 2004-05 Edition. See full resource list at the end of the article for citations.]
CEOs. Top executives plan, direct, control, and coordinate the operations of an organization and its major departments or programs. Many other management occupations have similar responsibilities; however, they are concentrated in specific industries or are responsible for a specific department within an organization.
Top executives held about 2.7 million jobs in 2002. During that year, median annual earnings of chief executives were $126,260.In 2002, median annual earnings in the industries employing the largest numbers of chief executives were:
Management of companies and enterprises: $145,600
Architectural, engineering, and related services: $133,880
Depository credit intermediation: $123,220
Colleges, universities, and professional schools: $103,120
Local government: $73,990
General Managers. General and operations managers plan, direct, or coordinate the operations of companies or public and private sector organizations. Their duties include formulating policies, managing daily operations, and planning the use of materials and human resources, but are too diverse and general in nature to be classified in any one area of management or administration.
In some organizations, the duties of general and operations managers may overlap the duties of chief executive officers. General managers may even advance to top executive positions, or advance to peak corporate positions such as chief operating officer or chief executive officer.
General managers who work as facility managers are responsible for coordinating the physical workplace with the people and work of an organization. This task requires integrating the principles of business administration, architecture, and behavioral and engineering science. Although the specific tasks assigned to facility managers vary substantially depending on the organization, the duties fall into several categories, relating to operations and maintenance, real estate, project planning and management, communication, finance, quality assessment, facility function, technology integration, and management of human and environmental factors.
Tasks within these broad categories may include space and workplace planning, budgeting, purchase and sale of real estate, lease management, renovations, or architectural planning and design. Facility managers may suggest and oversee renovation projects for a variety of reasons, ranging from improving efficiency to ensuring that facilities meet government regulations and environmental, health, and security standards. Additionally, facility managers continually monitor the facility to ensure that it remains safe, secure, and well maintained. In 2002, general and operations managers held 2,049,000 jobs; that number dropped to 1,892,060 in 2003.
According to Abbott, Langer & Associates, the median annual earnings of facilities management $72,100. Based on title of professional and number of locations, median earnings for 2003 were:
Directors/single location: $79,000
Directors/multiple locations: $95,750
Managers/single location: $78,000
Managers/multiple locations: $85,500
Supervisors/single location: $70,000
Supervisors/multiple locations: $71,250
Non-supervisors responsible for more than maintenance and engineering: $65,700
Administrative services managers. First line administrative services managers directly supervise a staff that performs various support services. Mid-level managers, on the other hand, develop departmental plans, set goals and deadlines, implement procedures to improve productivity and customer service, and define the responsibilities of supervisory level managers. In 2002, administrative services managers held about 321,000 jobs; in 2003, that number dropped to 278,300.
Earnings of administrative services managers vary greatly depending on the employer, the specialty, and the geographic area. In general, however, median annual earnings of administrative services managers in 2002 were $52,500. Median annual earnings in the industries employing the largest numbers of these managers in 2002 are shown below:
Management of companies and enterprises: $66,700
Elementary and secondary schools: $59,220
Colleges, universities, and professional schools: $56,960
State government: $55,710
Local government: $51,570
Medical and health services managers. This occupation encompasses all individuals who plan, direct, coordinate, and supervise the delivery of health care. These professionals manage or help to manage an entire facility or system. Clinical managers establish and implement policies, objectives, and procedures for their departments; evaluate personnel and work; develop reports and budgets; and coordinate activities with other managers. Medical and health services managers held about 244,000 jobs in 2002.
Median annual earnings of medical and health services managers were $61,370 in 2002. Median annual earnings in the industries employing the largest numbers of medical and health services managers in 2002 were:
General medical and surgical hospitals: $65,950
Home health care services: $56,320
Outpatient care centers: $55,650
Offices of physicians: $55,600
Nursing care facilities: $55,320
Other Influences
Number of years of experience in the facilities profession had a noteworthy impact on earnings, as did level of education and professional certifications. On average, top level facility directors have 13 years of experience, while staff had only seven. According to the compensation Web site, Payscale.com, years in the industry and salary peaked at 10-19 years.
Profiles 2003 indicates that a significant majority of professionals (64%) have achieved Bachelors degrees or higher. On average, the largest pay raises were awarded for professionals who completed their Bachelors degrees. Living expenses, concentration of available labor, and other factors also have some influence over the wages received by facility professionals across the country. Most noteworthy, perhaps, are the regional—and even state specific—trends.
Overall, IFMA is showing an estimated 21% increase in compensation for facility management professionals in the last five years. In addition, the Bureau of Labor Statistics' Occupational Outlook Handbook is projecting average—or slightly above average—job growth in the various segments of the profession.
Do you have a comment? Share your thoughts by writing to tfm@groupc.com, or search for additional articles on this subject in the TFM archives at https://facilityexecutive.com.
Sources
National Compensation Survey. U.S. Department of Labor, Bureau of Labor Statistics. 11 June 2004.
Occupational Outlook Handbook. U.S. Department of Labor, Bureau of Labor Statistics. 11 June 2004.
Profiles 2003: Salary Report (Research Report #24). Gelb Consulting Group, Inc. Houston: International Facility Management Association, 2004.
Real-Time Salary Survey Information for: Building & Facility Manager. PayScale, Inc. 11 June 2004.
Salary And Benefits Survey Reports. Jan. 2004. Abbott, Langer & Associates, Inc. 11 June 2004.
Salary Information & Salary Survey. EJobStores.com. 11 June 2004.